Fax:+86 371-67993277
Tel: +86 371-67991755
Sales direct: +86 15838331071
E-mail:sales@battemachinery.com
https://www.extrusionscreenchanger.com
24h services
Screen changer hydraulic station
Hydraulic station for screen changer is composed of a pump device, an integrated block, a valve combination, a fuel tank, an electric control, and a accumulator. It works with hydraulic screen changer together.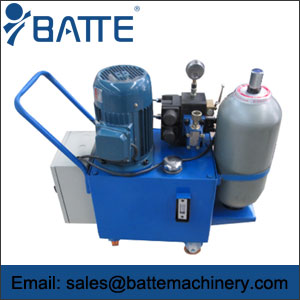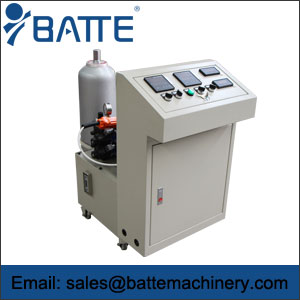 Hydraulic station for screen changer Performance features:
Is the power system for the replacement and cleaning of the screen changers..
Hydraulic station points for band storing can tank type and general type of two, with accumulator tank of the hydraulic station is usually used in the network for single board and single column type exchangers, for network instant cutting, so must be energy savings reached the moment of changing the net;
Non accumulator type usually used in double in and double column for network device, in the process of changing the net always have a network component and at work, not cutting, at this time will have to request for network smoothly and minimize the impact of downstream products.
Hydraulic station for screen changer Working principle:
Motor driven pump rotation, pump oil absorption from the tank, mechanical energy into hydraulic pressure energy, hydraulic oil through the manifold or valve combination implementation of the direction, pressure and flow regulation after the connected pipeline hydraulic and mechanical cylinder to control the direction of the motive fluid mechanical transformation force size and speed the pace of and promoting the various acting hydraulic machinery. The screen changer working with hydraulic station is
hydraulic screen changer.

Relative Articles:
◆Single column screen changer
◆Continuous belt screen changer
◆Plate type screen changer
◆Double column screen changer
◆Manual screen changer for extrusion
◆Filter without wire mesh
©2015 Batte Mechanical Zhengzhou Co,.Ltd. All rights reserved. 
sales@battemachinery.com
As one of
screen changer manufacturers
in China, Batte supplies
extrusion screen changer
, especially
hydraulic screen changers
.