Fax:+86 371-67993277
Tel: +86 371-67991755
Sales direct: +86 15838331071
E-mail:sales@battemachinery.com
https://www.extrusionscreenchanger.com
24h services
Continuous Screen Changer
Continuous Screen Changer
also called CSC, and allows for filtration of most all polymers without interrupting production during a screen change. The features, benefits, and applications are as follows.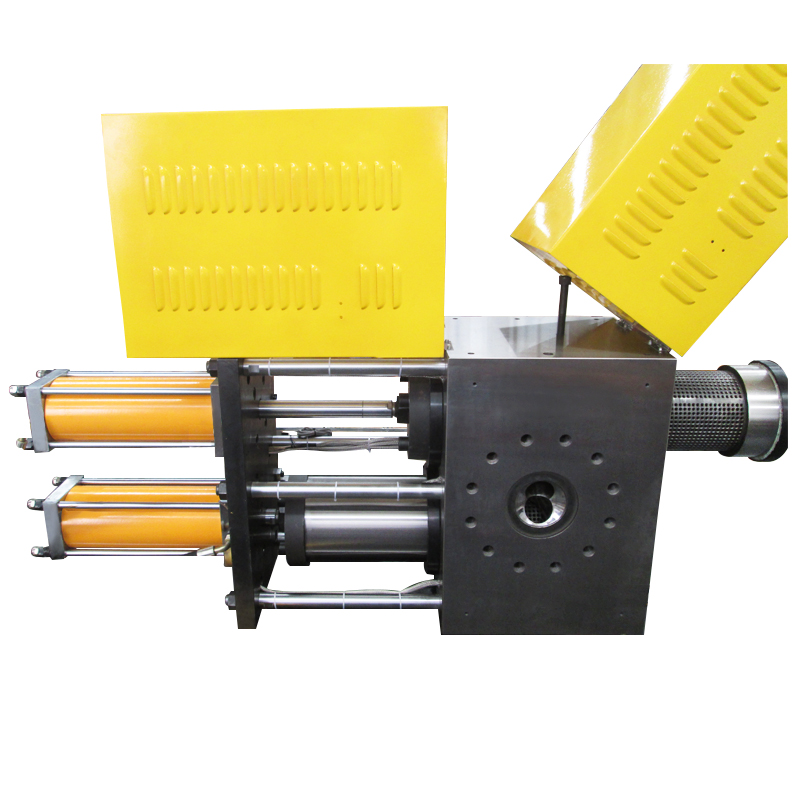 Continuous Screen Changer features:
Guaranteed leak-free operation to 10,000 psi
Breaker plate open area largest in the industry
All parts manufactured to ISO-9002 standards
No seals or contact parts
Rugged design provides resilience to wear
Minimum pressure drop
Continuous operation means no shut down
Process temperatures to 650° F
Continuous Screen Changer Benefits:
Design allows for a screen change without interrupting material flow
Eliminates line shutdown thus increasing production
Absence of wear surfaces allows us to provide a five year warranty against melt leaks
Turn-key systems available
No seals to replace
Filters out contaminants
Easier access and less interference for the operator
Quick delivery time
Continuous Screen Changer applications:
Sheet
Coating
Pipe and profile
Compounding
Wire and cable
Tubing
Lab lines
Textiles (fibers and nonwovens)
EVA, hot melt adhesive and PSA
Pelletizing (strands and underwater)
Recycling of most polymers
Highly contaminated polymers
Blown film and cast film
Corrosive and degradable materials
Technical Data For Our Continuous Screen Changer includes the dimensions of Extruder Output, Screen Diameter, Filter Area, and weight.
The Continuous Screen Changer allows for filtration of most all polymers without interrupting production during a screen change. The Continuous Screen Changer consists of two screen bolts with each containing a filter cavity. When a screen change is required, one of the bolts is moved out of the housing while the other remains in the operating position. The dirty screen pack is removed and replaced with a new one. The bolt is then moved back into the housing to its venting stages before resuming operation. These steps are then repeated for the other bolt. This concept allows for continuous filtration with no interruption or loss of production. Batte Continuous Screen Changers can be designed to withstand extremely high pressure applications. Batte guarantees leak-free operation up to 10,000 psi.
©2015 Batte Mechanical Zhengzhou Co,.Ltd. All rights reserved. 
sales@battemachinery.com
As one of
screen changer manufacturers
in China, Batte supplies
extrusion screen changer
, especially
hydraulic screen changers
.