Fax:+86 371-67993277
Tel: +86 371-67991755
Sales direct: +86 15838331071
E-mail:sales@battemachinery.com
https://www.extrusionscreenchanger.com
24h services
Screen Changer Types
Screen Changer Types
include continuous screen changers, discontinuous screen changers, manually operated screen changers, and so on. These screen changers have different applications as follows.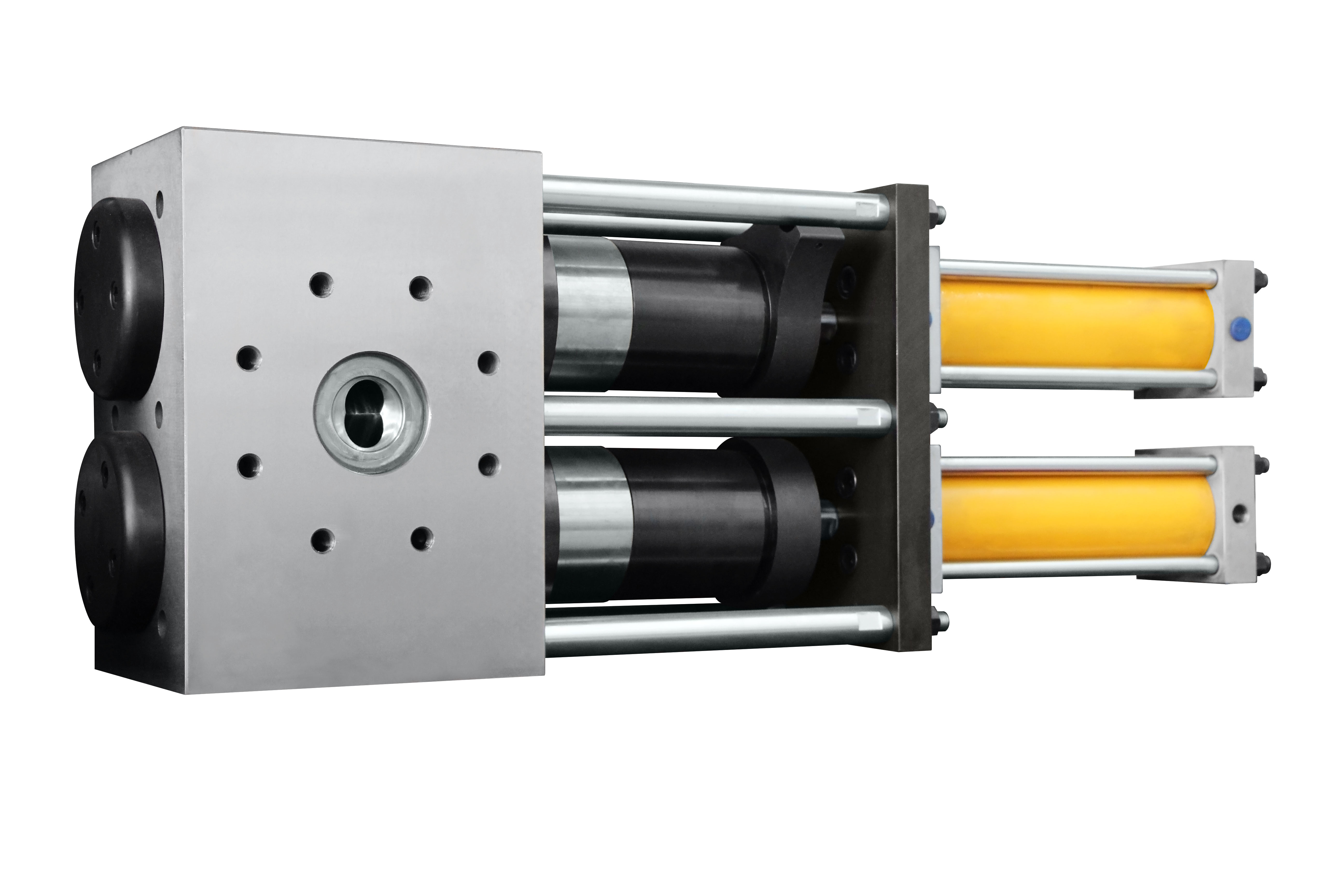 Screen Changer Types:
Continuous Screen Changers:
The continuous screen changers by Batte Filtration Systems offer process-constant production, meeting the highest quality standards of melt filtration.
A range of application-specific further developments mean that screen changers can also be used for special polymers or new process requirements. CSC melt filters in high-temperature, high-pressure and stainless steel designs are available for this.
Discontinuous screen changers:
The discontinuous screen changers by Batte Filtration Systems offer a simple, robust and inexpensive alternative for extrusion applications that allow a short interruption in the melt flow for screen changes.
Manually operated screen changers:
The manually operated screen changer by Batte Filtration Systems is simple in operation. Characteristic for this hand screen changer are the uncomplicated and quick screen changing, high shear and short material residence time.
All these screen changer types can be manufactured by Batte, which is China screen changer manufacturer. More detailed info please send email to us or contact us online.
©2015 Batte Mechanical Zhengzhou Co,.Ltd. All rights reserved. 
sales@battemachinery.com
As one of
screen changer manufacturers
in China, Batte supplies
extrusion screen changer
, especially
hydraulic screen changers
.