Fax:+86 371-67993277
Tel: +86 371-67991755
Sales direct: +86 15838331071
E-mail:sales@battemachinery.com
https://www.extrusionscreenchanger.com
24h services
High Capacity Screen Changers
High capacity screen changers
are slide plate screen changers that are suitable for high capacity polymer filtration up to 27,211 kg/hr (60,000 lbs/hr) and higher, and with proven design and superior performance.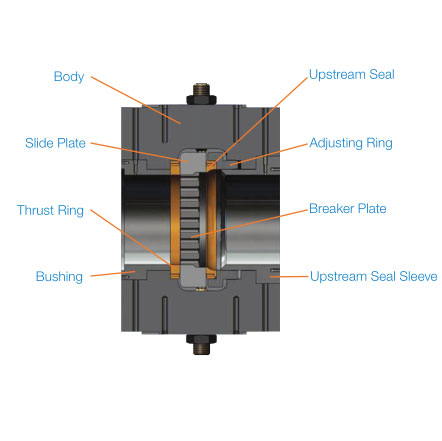 These models utilize cylindrical screens to achieve a significantly reduced pressure drop, resulting in higher throughputs and longer on-line time between screen changes.
High Capacity Screen Changers Features and Benefits:
Features:
◆ Extended area filter cartridge assembly
◆ Adjustable leak-free seal design
◆ Single piece body
◆ Low watt density heaters and thermocouples
◆ Bi-fold guards are electrically interlocked
◆ Complies with NFPA-79 and CE specifications
◆ Universal design connections
◆ Steam or oil heating options
◆ Explosion proof design options
Benefits:
◆ Extended filter area provides longer screen life and allows for finer screen filtration
◆ Optimized productivity during screen changes due to rapid on-line filter changes
◆ Theologically optimized breaker plate design maximizes polymer flow and minimizes pressure drop
◆ Rugged single piece body eliminates deflection
◆ Bi-fold guard design allows easy access to breaker plates and ensures safe operation
◆ Guards electrically interlocked for safety
©2015 Batte Mechanical Zhengzhou Co,.Ltd. All rights reserved. 
sales@battemachinery.com
As one of
screen changer manufacturers
in China, Batte supplies
extrusion screen changer
, especially
hydraulic screen changers
.