Fax:+86 371-67993277
Tel: +86 371-67991755
Sales direct: +86 15838331071
E-mail:sales@battemachinery.com
https://www.extrusionscreenchanger.com
24h services
Fast net screen changer
Single plate, double plate, single column and double column screen changer, the hydraulic network screen changer is fast and convenient for production and maintenance.
The built in sealing device has better sealing performance and can meet the requirement of high polymer extrusion for any polymer. It can be used in conjunction with different standard extruders.
The time for fast changing the network is less than 2 seconds, and the screen changer filter area is selected between 30mm- and 250mm.
High abrasion resistance, high pressure resistance and high precision filter screen changer design, improve effective area and filter quality.
The pressure is 25 - 30Mpa and the temperature is about 300 degrees Celsius.
Almost all polymers can use the screen changer, such as: PC, PMMA, PET, PS, PU, PP, PE, EVA, ABS, PVC, etc.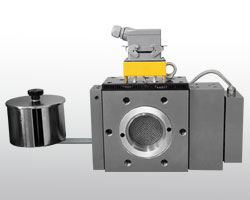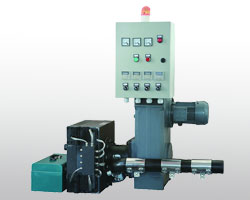 ©2015 Batte Mechanical Zhengzhou Co,.Ltd. All rights reserved. 
sales@battemachinery.com
As one of
screen changer manufacturers
in China, Batte supplies
extrusion screen changer
, especially
hydraulic screen changers
.